The Stockbridge Side Table #81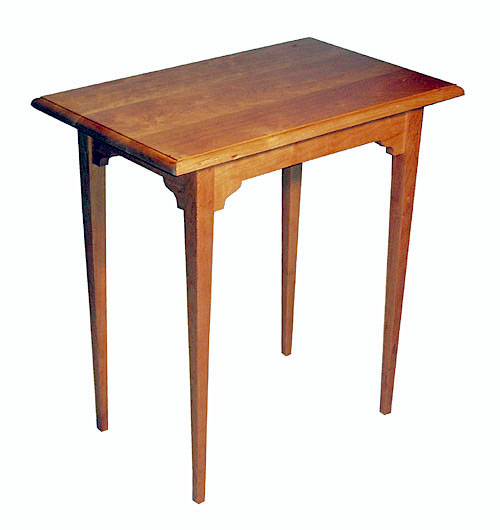 16 " x 26" x 27" High
$270.00 Plus Shipping (Price includes $10.00 Crating Fee)
$260.00 When Picked Up At Woodbury Store
Click Here To Order
Solid Cherry with double-pinned mortise and tenon construction
Ready To Ship
Natural cherry finish with 5 coats of hand-rubbed tung oil.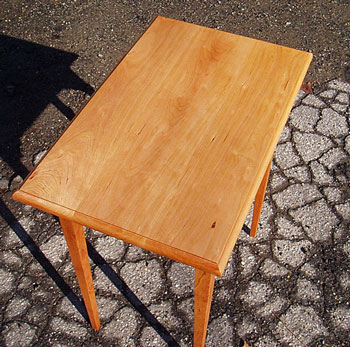 It is made up of three pieces all from the same board so that it matches in both grain and color.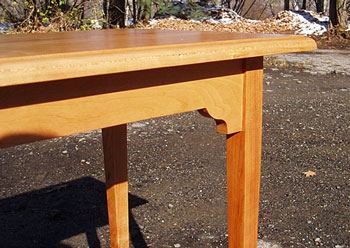 Thumbnail Top, Carved Skirt and Tapered Legs. Two cherry pins secure the tenons.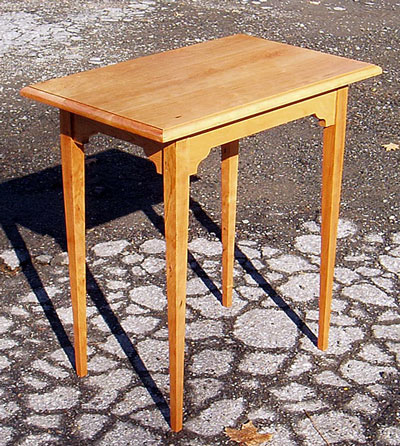 Don't be fooled by the lightness of the table at this point. Cherry is always light in the beginning.
This table will be absolutely gorgeous when it starts to darken which it has already started to do.
The top is secured with 8 cherry cleats. The table is signed, numbered, dated, and branded with our Hallmark.
---
Notes about this table.
The classic, elegant 18th Century look of the Stockbridge Side Table will grace any room in your home. It sports a thumbnail top, carved skirt and graceful tapered legs. Strong double pinned mortise and tenon construction, and finished with 5 hand-rubbed coats of tung oil for a beautiful satin finish. A great holiday gift this season.
Ready to go right now, or for pick up at our Woodbury, CT store.
Order by phone at 1-800-326-5977.
Redway Furniture Home