Nantucket Stand #10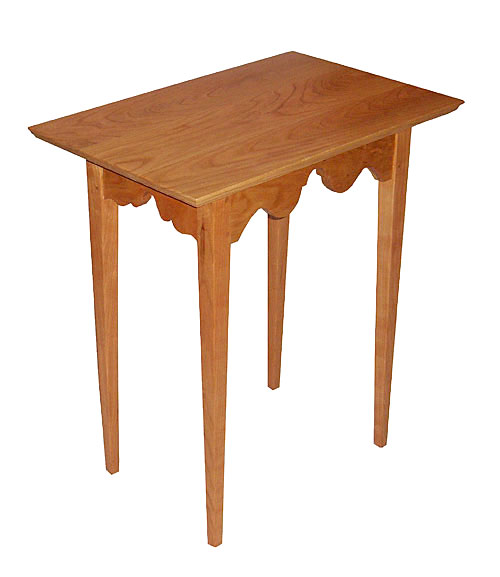 Nantucket Stand #10
Available For Immediate Shipment
15 3/8" x 23 1/4" x 26" Tall
Solid Cherry
$290.00 Includes $10.00 Boxing Fee - $280.00 When Picked Up At Our Woodbury Connecticut Store
Double Pinned Mortise And Tenon Construction.
Carved Skirt And Tapered Legs.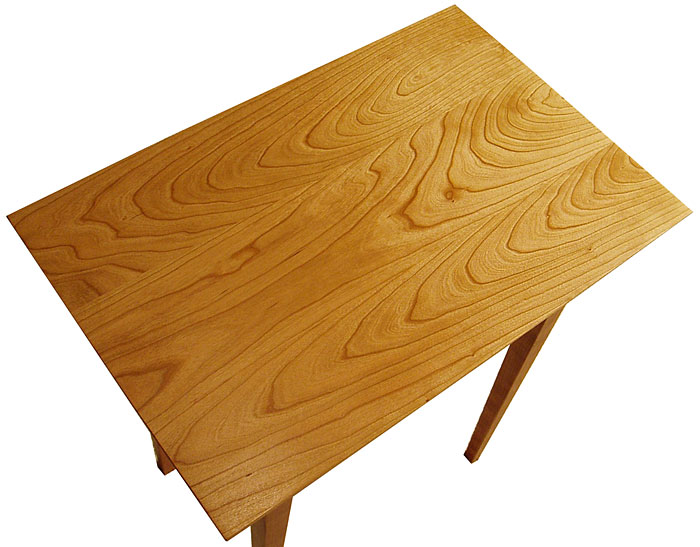 The Top Is Made From 3 Boards - All from the same original board so it matches perfectly in both grain and color.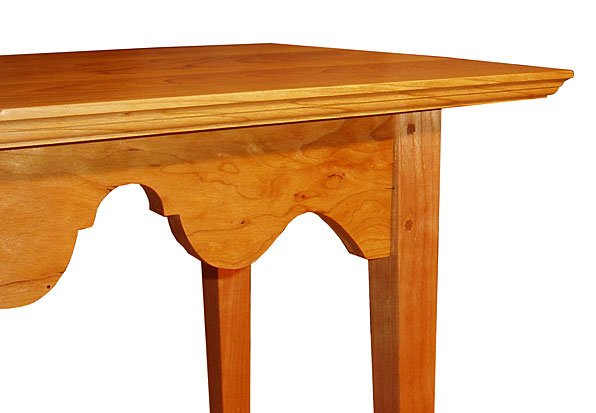 Classical Table Edge, Carved Skirt, And Tapered Legs.
Each Tenon Is Pinned With 2 Cherry Pegs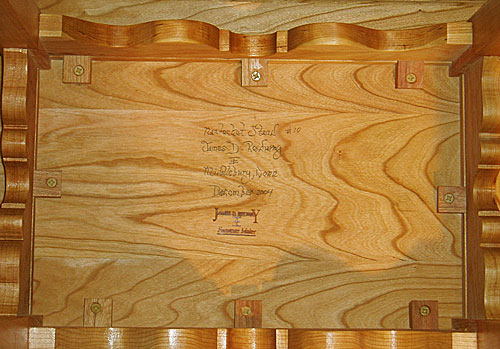 The top is attached to the table frame with 8 cherry cleats that allow the top to move freely with the changes in the seasons and in humidity.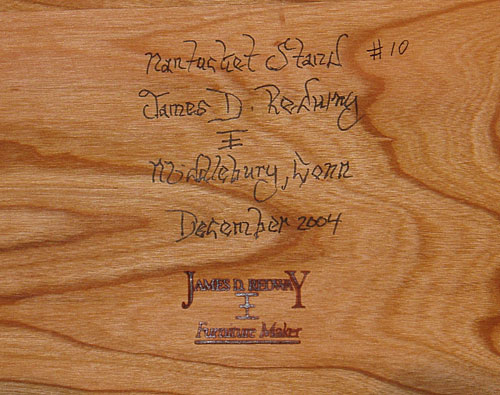 The Piece Is Signed, Numbered, Dated, And Branded With Our Hallmark
---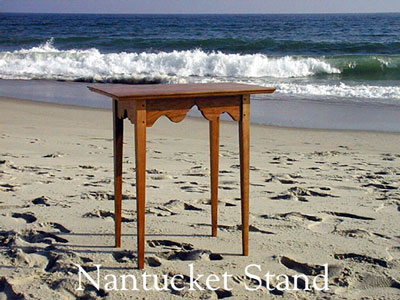 Notes About The Nantucket Stand
The Nantucket Stand is an elegant table for those who want a more formal look than Shaker, but still want to retain the clean lines of New England furniture. Built to last for generations, this little stand will make a great side table in any room in your home. Made of solid cherry and finished with 5 coats of hand-rubbed tung oil for a silky-smooth finish.
30 Day Money Back Guarantee - Excluding Shipping And Handling Charges.